PREMIUM WORDPRESS SUPPORT AND MAINTENANCE
IN Denver, CO
WordPress is fairly user-friendly…until you get stumped! Let the WP Support team of experienced
WordPress support specialists handle your WordPress support and maintenance needs.
Let Us Help You
At WP Support Denver, we know how challenging it is to create and maintain a website.
Even if you are slightly internet-savvy, you may have trouble with some aspects of your WordPress website or worry about security risks. We make it easy for you to own a website because we will maintain it and keep it updated for you.
WordPress Support
Our WordPress support services are a great solution for anyone who has troubles with a particular theme or plugin. We guarantee that we can help you resolve any issue with any feature so you can get back to handling other business needs.
WordPress Security
We understand that the security of your site is important; you don't want hackers to steal information from you or your customers. We offer WordPress malware removal to get rid of all viruses and malware from your site. Additionally, we monitor the site to make sure that no other hackers gain access to your information. That includes improving website security, monitoring the site, and helping you deal with any issues that resulted from having your site hacked.
Want a maintenance-free website? WP Support Denver can do that. Contact us today to request support or help with your site.
WordPress Maintenance
WordPress is famous for rolling out updates – sometimes multiple times a week. If you don't keep up, your website might not work correctly. Ongoing maintenance is essential and can ensure that your environment is safe and controlled, but who has time for that? With our WordPress maintenance services, you don't have to deal with all the updates.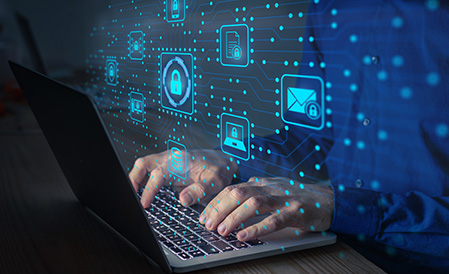 Tired of waiting for your website designer to respond to your SOS?
WP Support Denver to the rescue!
WHAT OUR CLIENTS SAY...
Definitely worth it! Extremely helpful. Extremely friendly. Problem solved quickly. Thank you so much
I am an Art Director building a site for one of my clients. After calling the main WordPress customer service, I got an automated message that said "try again later". Then I called wpsupportdenver and talked to Brendon who was EXTREMELY helpful. I just needed to get a simple landing page up while building the rest of the site. Instead of sifting through a mountain of templates, Brendon walked me through the steps to explain the existing plug-in and how to do what would have taken me hours to sort through in a matter of minutes. He even called back the next day to make sure everything was working fine. Who does that? Don't even waste your time calling the main number, these guys are the best!
Home Watch Marketing Source | Owner
Google put a "this site may be hacked" note in the search results for my website. Visitors would also receive a giant alert/warning message when trying to view the site. I was panicking as this was hurting business; we had recently launched a marketing campaign too. I contacted WP Support and their team quickly resolved the issue and got the notice and warnings removed. Their maintenance plan is giving us peace of mind that our site and business are safe moving forward.
A Foot in the Door Consulting | Owner
As a small business owner I needed a website that would promote my service in a clear, concise, yet impactful manner but wouldn't break the bank. Furthermore, being confident in my technical skills but never doing website work before I was seeking services that would support my own ability to create and update a site as needed. WP Support provided all of this and more. I was able to get the basics down for creating a site but there were numerous things I was unsure how to navigate or specific visual content I was hoping to achieve but didn't know how. WP Support offered affordable services for the work requiring more technical assistance. Recently, when I decided to update my entire website, WP Support was there again to provide this same process even, teaching me some minor coding to help me along the way. As an independent woman, I enjoy knowing that I can do a lot of the content updates myself but have a supportive service, readily available when needed.
I have had the pleasure of working with Paige Wiese and WP Support and Maintenance for several years now. They maintain, monitor, and analyze my WordPress Web Site. Paige and her team provide outstanding expertise and customer service including timely and thorough monthly web analytics reports and timely troubleshooting and resolution of any web site issues. I highly recommend Paige and WP Support and Maintenance for any WordPress website and maintenance projects.
WP Support is an asset to my business and provides a professional solution in keeping my clients happy. They go above and beyond in helping with WordPress coding issues. I am confident in their expertise and have been working with them for years. They stay up-to-date with their skills, and I will continue to use them for any future projects.